[BETA] Farabel (the TBS that starts our at the end)
Experience is a restricted road in many recreations. Triumph dependably abandons you more grounded. This clarifies why Farabel open beta, another turn-based strategies diversion I've been messing about with on PC, stings so intensely when my first accomplishment in fight lead me to a Level Down! screen, where I was urged to pick an ascribe to diminish.
Pause. What?
This is Farabel's contrivance, it comes to pass, and it's in reality sort of splendid. The story starts toward the end, and each consequent fight drives you back through the account, from the triumphant end towards the strange first act. Furthermore, what better approach to pass on this turning around of time than to see your forces debilitate as you go?
For reasons unknown, it settles on for some dubious choices. These credits I need to pick between quality, essentialness, counter assaults and so on and so on? In the event that I was picking which one to build, I wouldn't generally be that disturbed. They all stable fine, and they all solid, truth be told, similar to things I've picked between in a million different diversions. Be that as it may, when you're picking which one to nerf, notably, the picking abruptly takes somewhat more. Would I like to have less well-being, or would I like to be weaker in battles? Would I like to recuperate more gradually than I do now, or do I need marginally less compelling assurance from approaching blows?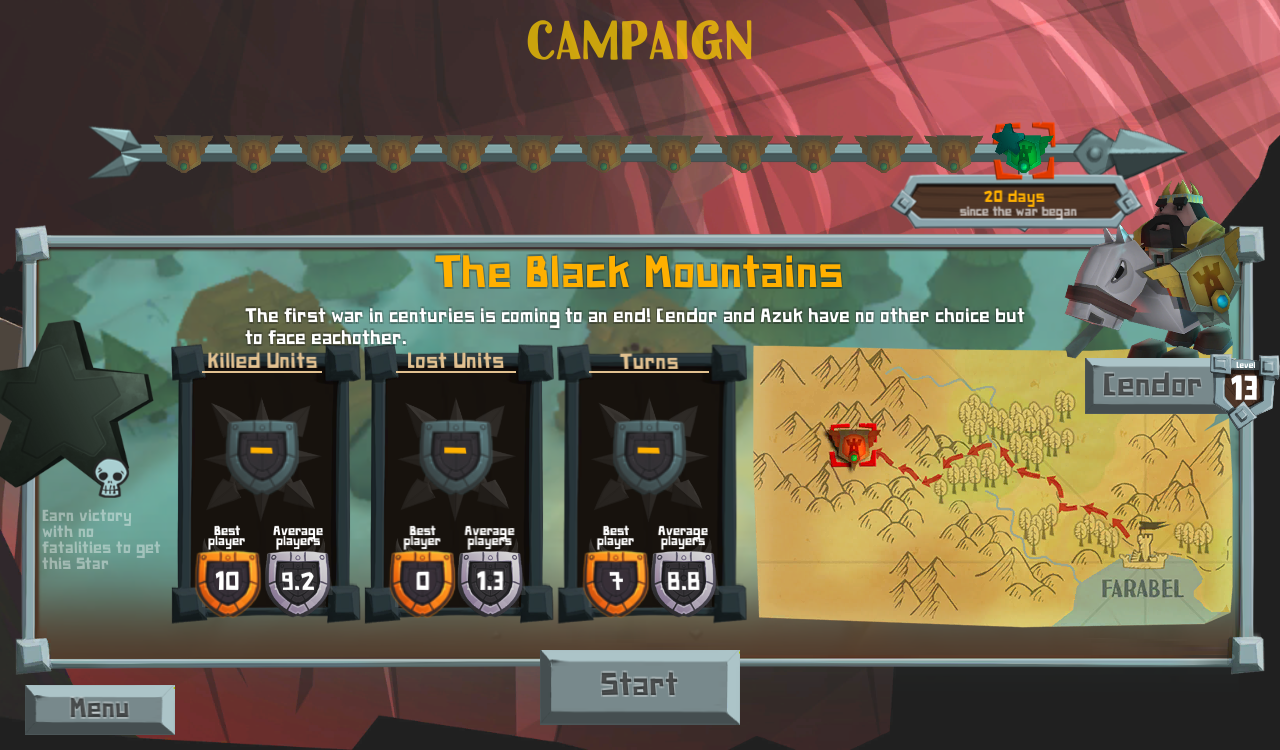 How to participate in the beta? 
We have a really short form to fill at this address: http://bit.ly/FarabelOpenBeta
When does beta start?
In a few days!
What press said about the game?
"it's actually kind of brilliant"
EUROGAMER – https://www.eurogamer.net/articles/2016-10-14-farabel-the-turn-based-tactics-game-where-each-victory-leaves-you-weaker
"it adds a strange layer of time traveling into the mix"
ROCK PAPER SHOTGUN – https://www.rockpapershotgun.com/2016/10/14/farabel/
The game will be released on Google Play & Apple Store the 8th of Octobre 2018.
Have a nice day!